Just a quick note to wish you all a MERRY CHRISTMAS & HAPPY NEW YEAR (and attach a few photos)!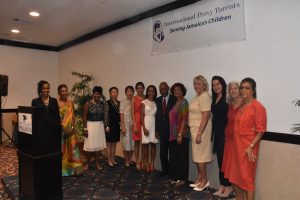 Thank you for your generous support since electing me President. It has been most appreciated….but I don't know what I'd have done without Pauline's help! Thank you Pauline Lindo.
I'm looking forward to seeing everyone at the next General Meeting on January 11, 2017 at 10.00am sharp. Please put the date in your phone or diary.
Meanwhile, remember to sell as many tickets as possible ($1500 each) to help cover the cost of hosting 150 children in Homes to THE WIZ on January 14, 2017 at 4.30pm at the Phillip Sherlock Centre for the Performing Arts, UWI.
Wishing You and Yours a Peaceful, Healthy and Safe Christmas and New Year.
PS: Check The Jamaica Observer on Friday December 30….photos from the Christmas Dinner may be on Page 12 of the Entertainment Section.